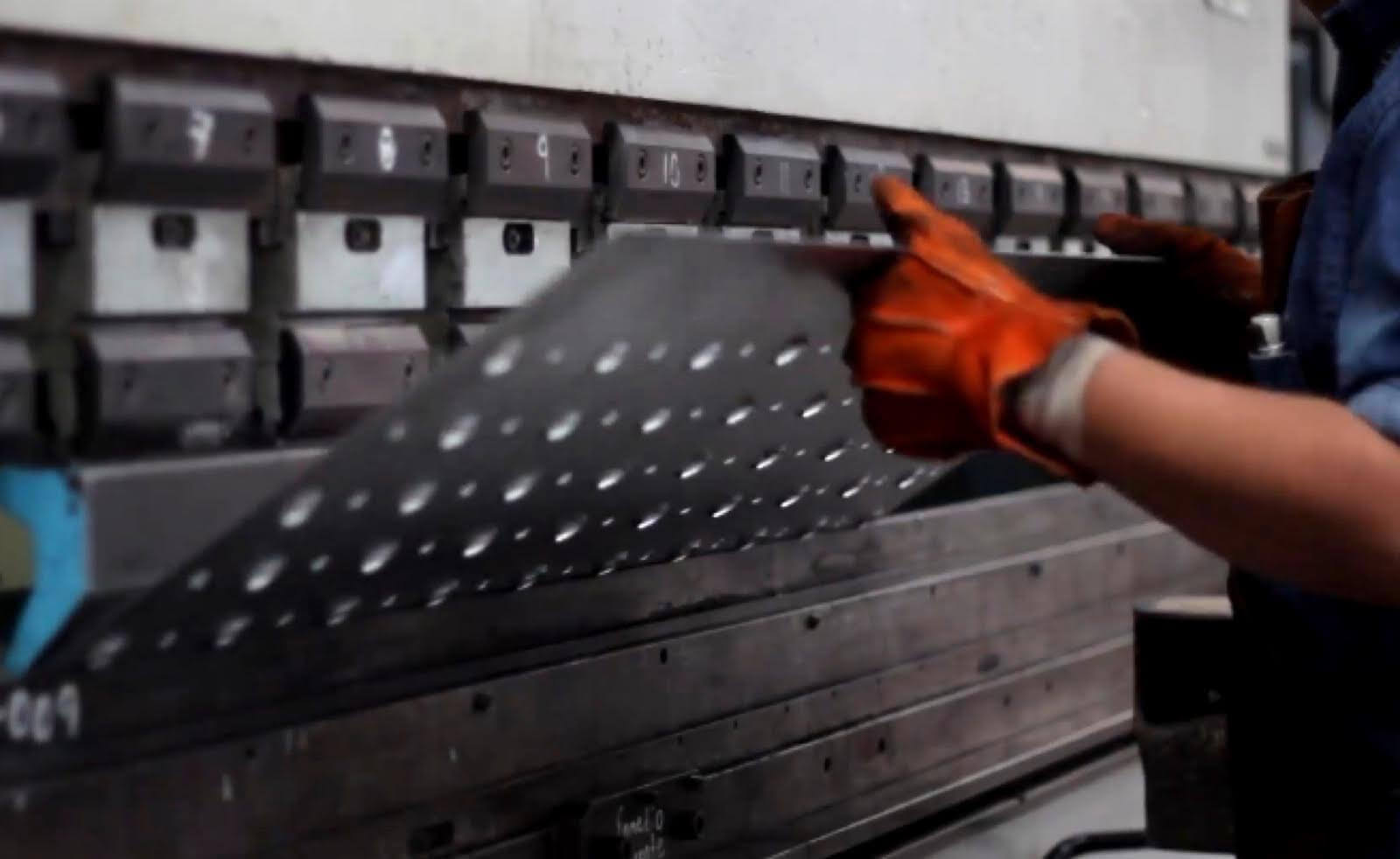 This process transforms a piece of sheet metal or plate into a different geometrical form. CNC metal folding changes sheets to a determined degree (greater or less than 90 degrees), between a v shaped punch and a v shaped die. Pressure is applied between these two forms in a specialized press and the bending of the metal plate is achieved, tightening the external fibers of the material, without producing significant changes in the thickness of the material. The bending opportunities that are offered range from very acute angles to very obtuse angles, perfect for producing all types of cabinets, special pieces, or bending of metal plates.
Plate Bending Technical Information.

Equipment

CNC

Plate Minimum Thickness

C-32 (0.009")

Plate Maximum Thickness

-1" in 4 Ft

– ¾" in 8 Ft

– ½" in 22 Ft

3/8 in 27 Ft

Minimum bending length

Whichever's required

Maximum bending length

22 Feet (6 mts)

-1/4 up to 27 Ft
Comments are closed.