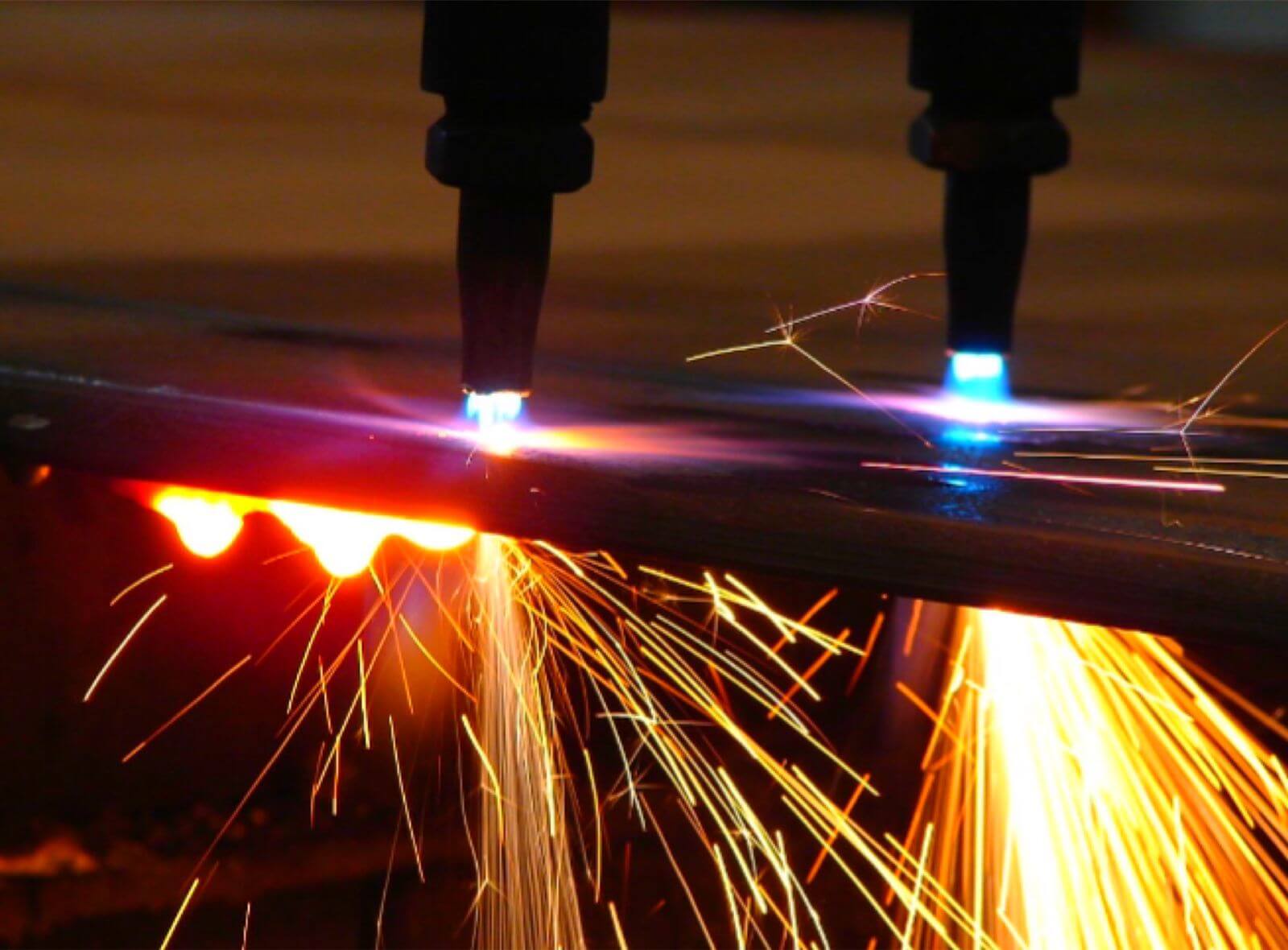 Cutting process that consists of heating the steel to very high temperatures by means of a flame produced with a mixture of gases, so that later an oxygen stream may cut the steel thru oxidation. It is a technology that has been used for many years and is still widely used to cut plates, low-alloy carbon steel bars or other ferrous elements, in thickness that ranges from 3/8 inch up to 8 inches.
This technology requires low capital to be put into operation, but on the other hand, it is not as precise as other techniques because the area affected by high temperatures is considerably large and its cutting quality is lower than other methods. This is compensated by the thickness that can be cut and its speed.
| CNC Oxyfuel Cutting | |
| --- | --- |
| Bed Dimensions | 13 x 6 |
| A36 Steel gauges | 1/8 to 8 inch |
| Stainless steel gauges | 1/8 to 6 inch |
| Aluminum gauges | 1/8 to 6 inch |
Comments are closed.